Forschungszentrum Jülich is upgrading its computing power
Just days after Eni's announcement of Italy's fastest supercomputer, FZ Jülich is announcing theirs.
Forschungszentrum Jülich Research Center has signed a contract with Atos to install their latest supercomputer, the BullSequana X1000, in Jülich, Germany. The planned system is expected to reach 12 petaFLOPS which would make it Germany's fastest supercomputer and one of the fastest in the world.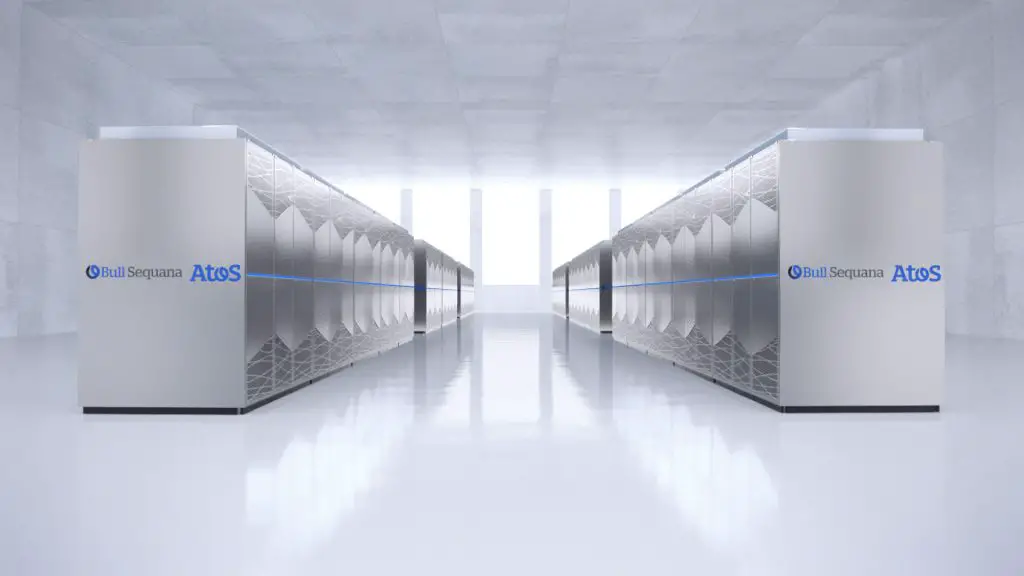 The exact specs have not yet been disclosed, but the BullSequana X1000 only comes in a number of pre-designed blade configurations: E5-2600 v4 (Broadwell), Xeon Phi (Knights Landing), Xeon Scalable Family (Skylake SP), and Xeon Scalable + Pascal P100.
BullSequana X1000 Compute Blades
X1110
X1210
X1120
X1125
1U / 3 Nodes
1U / 3 Nodes
1U / 3 Nodes
1U / 1 Accelerated Node
3 x 2 Xeon E5-2600 v4
3 x Xeon Phi
3 x 2 Xeon Scalable
2 x Xeon Scalalbe
4 x Tesla P100
3 x C610 Chipset
3 x C610 Chipset
3 x C620 Chipset
3 x C620 Chipset
Among the many applications, the BullSequana will be used for quantum computing simulations and human brain simulations as part of the Human Brain Project (HBP).
The new supercomputer will be installed in Q2 2018.