Qualcomm Refreshes Mid-Range Lines with the 632, 439, and 429
Qualcomm is introducing three new processors today – the Snapdragon 632, 439, and the 429. In contrast to the Snapdragon 710 premium mid-range chip which was launched last month, these new processors are a refresh of their mid-tier lines which go into the lower-end smartphones.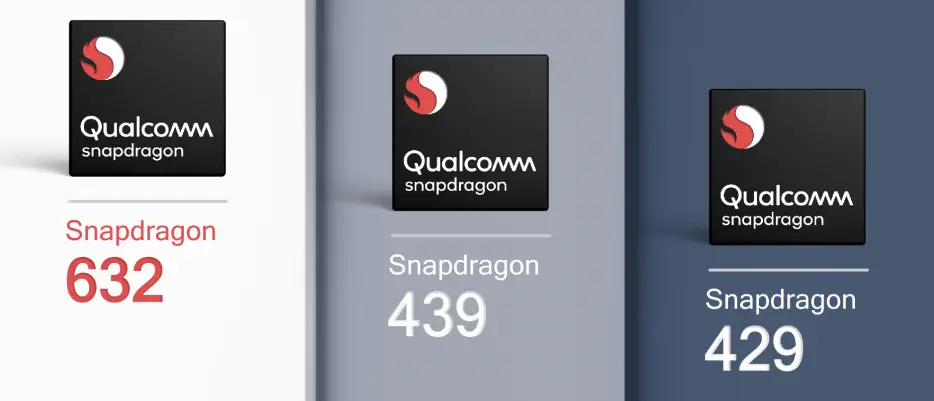 Moving to 14nm, first 12nm
Like MediaTek, which has recently stated moving its mid-range parts to 12nm, Qualcomm continues to shift their lower-end SoCs to newer nodes. While the 632 uses Samsung's 14nm LPP, the two Sanpdragon 400 parts are now Qualcomm's first 12nm parts.
Specs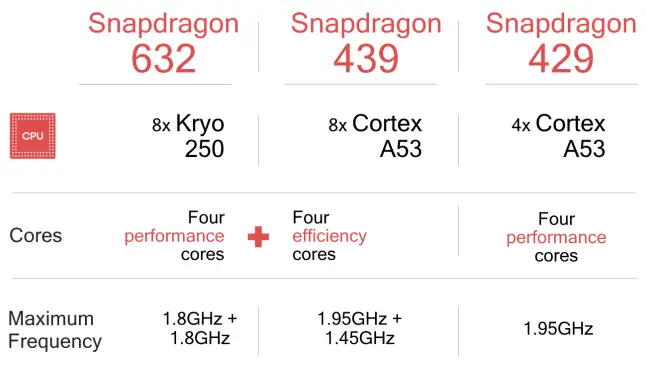 The 632 and the 439 are octa-core parts while the 429 is a quad-core part. All three parts are based on the Cortex-A53 core and vary only in maximum frequency.
As far as the remaining specifications go, the new models are not particularly interesting. While the 632 and 439 come with support for full HD resolution, the 429 is left behind with only 720p support.
For wireless connectivity, the 632 sports the more powerful X9 modem while the 400-series parts feature the X6.
Qualcomm's introduction of three new mid-tier SoCs offers a very straightforward refresh path for OEMs. Devices utilizing these parts are expected to show up in the second half of this year.