Fujitsu Semi Sells 300mm Mie Fabs
Earlier today United Microelectronics announced that they will acquire all remaining shares of Mie Fujitsu Semiconductor (MIFS). In a 57.6 billion yen ($520 million) transaction, Fujitsu Semiconductor remaining 84.1% stake in MIFS will be transferred UMC, making MIFS their wholly-owned subsidiary. The move comes as part of Fujitsu's strategy to divest non-core assets. With the 300mm fabs gone, Fujitsu Semiconductor is now more or less completely fabless.
Since 2011, Fujitsu Semiconductor (FSL) has started outsourcing their leading edge manufacturing to United Microelectronics. In 2014, the company underwent major restructuring which included splitting up their manufacturing facilities in Mie and Aizu-Wakamatsu, Japan into two independent companies.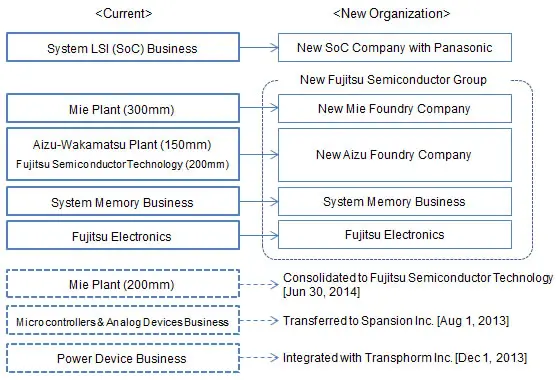 As part of the plan, two new subsidiaries were founded: AIZU Fujitsu Semiconductor (AFSL) took over the 150mm and 200mm fabs while Mie Fujitsu Semiconductor (MIFS) took over their advanced 300mm Mie fabs. The Mie fab, which was established back in 1984, was used to fabricate Fujitsu's leading-edge chips down to the 90nm and 65/55nm nodes. In 2015, Fujitsu entered into a partnership with UMC. Under the new JV agreement, MIFS was upgraded to UMC-licensed 40nm process. In return, UMC was given 15.9% stake in the subsidiary.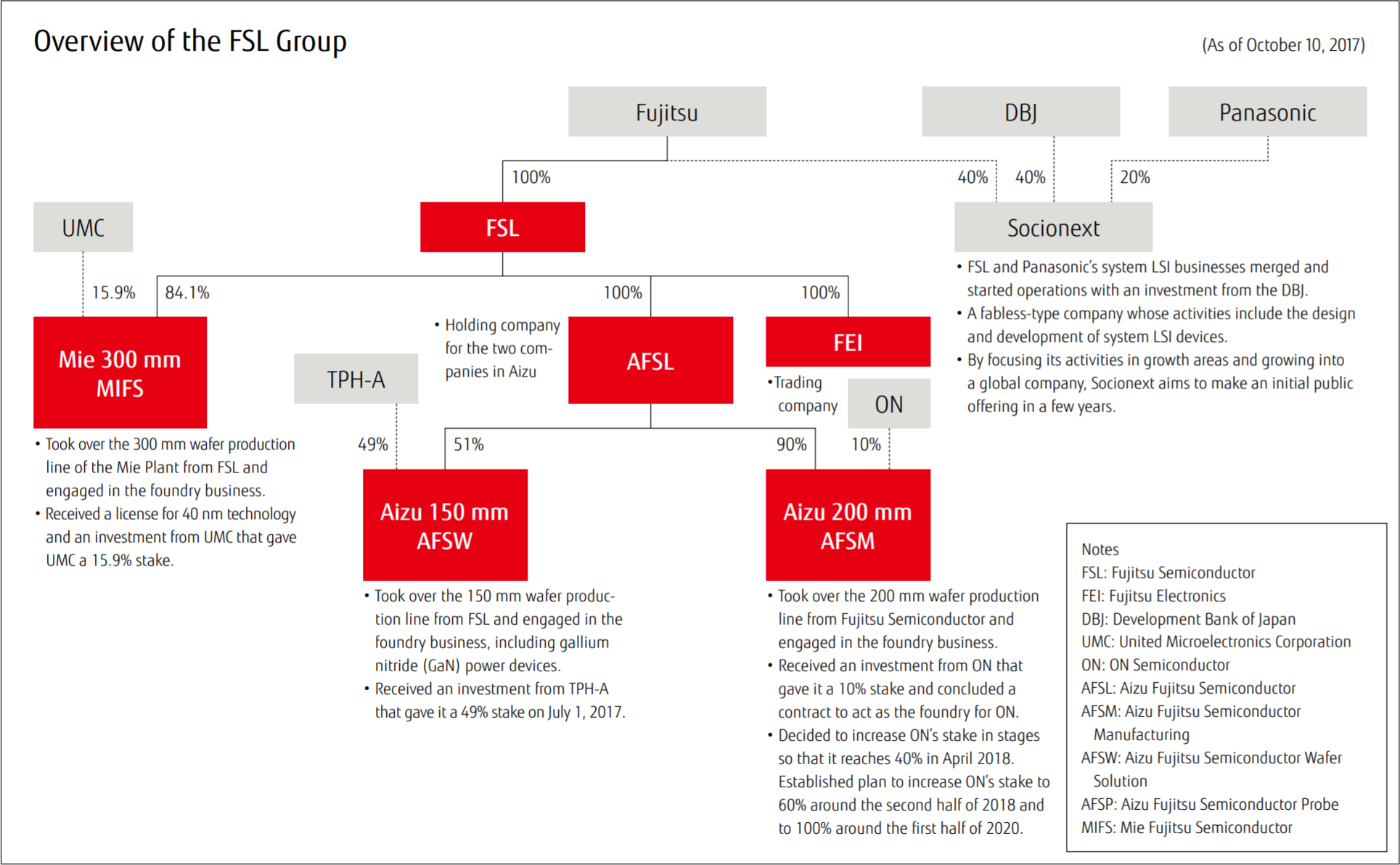 Once complete, MIFS will become a wholly-owned subsidiary of UMC. The transfer is planned for January 1, 2019, pending approval by the relevant governmental authorities. UMC stated that are no headcount reduction plans for the fab which currently employs around 1000 people.