Fujitsu launches a deep learning accelerator for industrial apps
Industrial computers (e.g. industrial equipment, medial equipment, etc..) contain a large array of sensors that generate large amounts of data. In the past few years there has been a shift as to how this data gets processed. In particular, IoT and edge computing which utilizes AI is being employed to sift through the data and process it. In an effort to strengthen their position in edge computing systems, Fujitsu has launched the AI 400 Series Deep Learning Accelerator Card.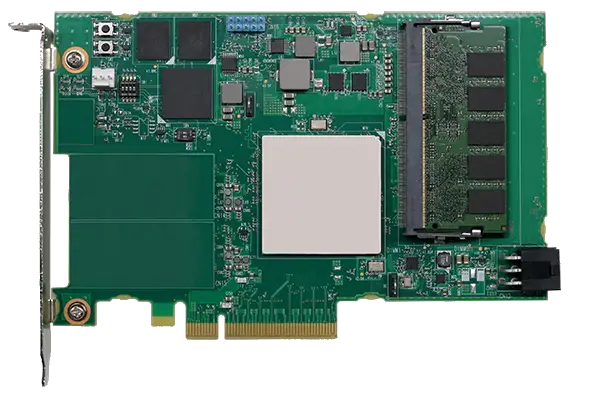 The AI 400 DL card itself which is designed as a standard PCIe 3.0 x8 card is half-length, allowing to be mounted on small embedded computers. The card performs deep learning inference through the use of an Intel Arria 10 GX 1150 FPGA. It also has its own dedicated memory from an SO-DIMM slot which comes with 8 GiB of DDR4-2133 with ECC. The primary purpose of this card is to offload the inference from the processor. Fujitsu said the card is fully compatible with Deep Learning framework Chainer and various other open source frameworks.
Fujitsu expects general availability around November 2018.