Arm makes headway in HPC and cloud with Cray's new support for the Fujitsu A64FX and Microsoft deployment of Marvell's ThunderX2 processors.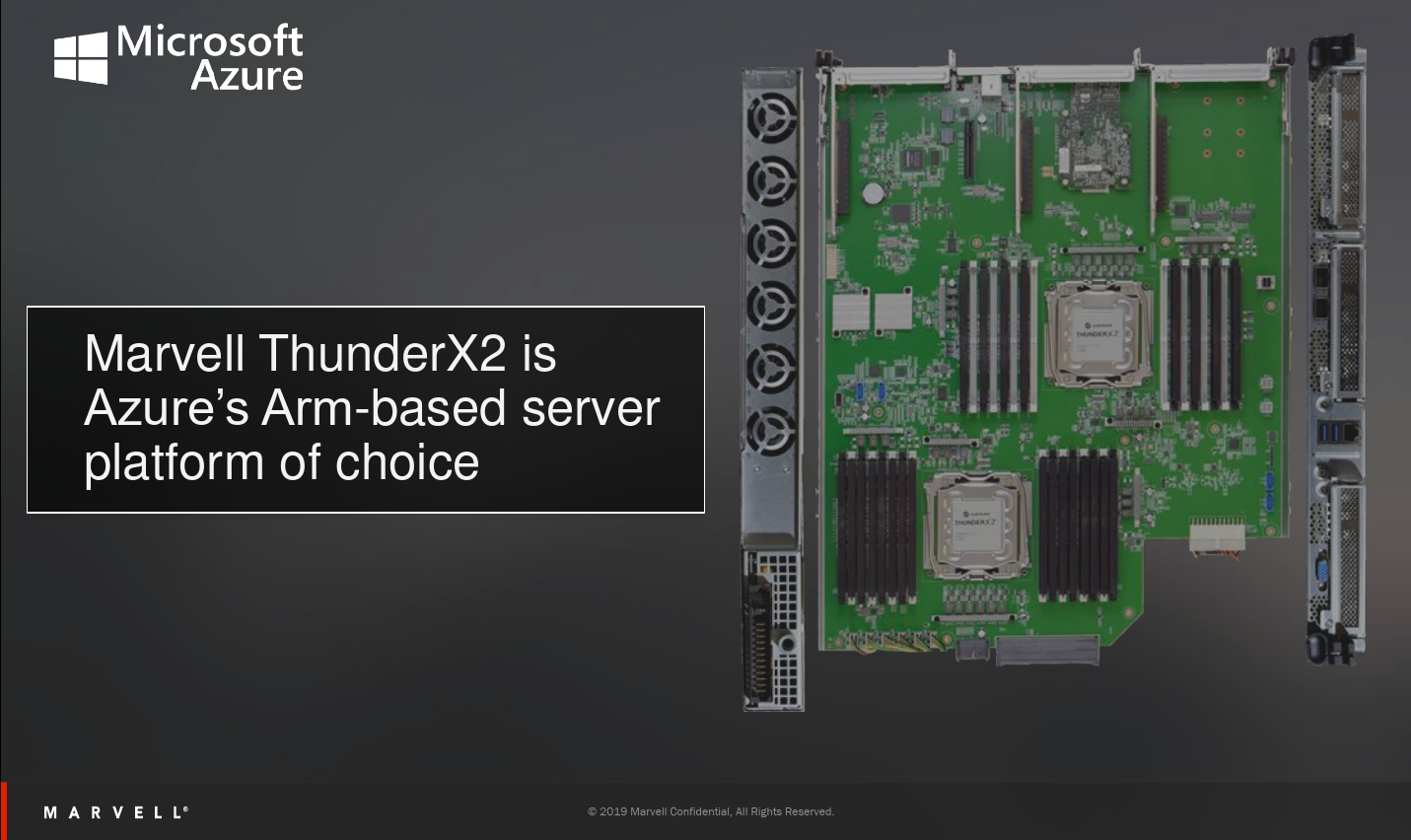 Ahead of Supercomputing 2019, two significant Arm-related announcements were made this week. WikiChip recently published an exclusive initial look into Marvell's roadmap, unveiling ThunderX3 plans for next year. Today, we're following up with some more fairly big announcements. Marvell has announced that Microsoft is now deploying internal, production-level servers for Microsoft Azure based on Marvell's ThunderX2. "The deployment of Microsoft's Project Olympus cloud hardware with Marvell's ThunderX2 server processor is a milestone that enhances Arm64 product development on Azure cloud infrastructure," said Dr. Leendert van Doorn, Distinguished Engineer, Microsoft Azure, Microsoft Corp. "Microsoft is committed to driving platform innovation, and our expanded support for silicon architectures is part of our commitment to industry leadership and best practices. Collaborating with Marvell and Ingrasys has resulted in the most complete and highest performing Arm server solution possible for our internal use."
Microsoft announced its intention to pursue Arm-based hardware all the way back at the 2017 Open Compute Project (OCP). At the time, Microsoft talked about two viable options – the ThunderX2 and Qualcomm's Centriq. Qualcomm has since given up on the server market. The new Azure deployment uses the Open Compute-based motherboard, making it compatible with Microsoft's Project Olympus. The specification of the ThunderX2 server motherboard is fully open and can be viewed here.
The announcement comes just as Marvell starts teasing its next-generation ThunderX3 specs. The company has not disclosed whether the new parts will maintain socket compatibility or not. But assuming it does, it would make Microsoft's transition to the ThunderX3 both straightforward and attractive, improving both TCO and performance. ThunderX3 will be launching sometime next year.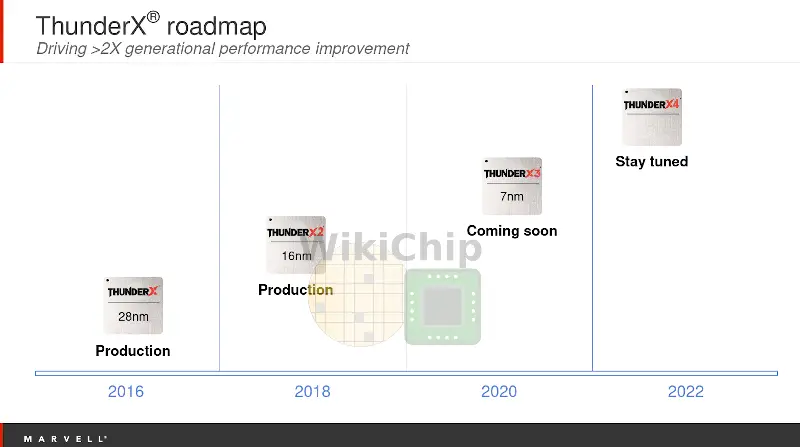 Cray Adds Fujitsu A64FX To CS500
In a similarly important milestone for Arm, Cray and Fujitsu have announced a new partnership to offer high-performance systems for the Exascale Era based on the Fujitsu A64FX Arm-based microprocessor. The new A64FX will be available as an option for the Cray CS500 supercomputer architecture. Cray says that initial customers for this system include Los Alamos National Laboratory, Oak Ridge National Laboratory, RIKEN Center for Computational Science, Stony Brook University, and the University of Bristol. "Our partnership with Fujitsu means customers now have a broader choice of processor technology to address their pressing computational needs," said Fred Kohout, senior vice president and CMO at Cray. "We are delivering the development-to-deployment experience customers have come to expect from Cray, including exploratory development to the Cray Programming Environment (CPE) for Arm processors to optimize performance and scalability with additional support for Scalable Vector Extensions and high bandwidth memory."
The Fujitsu A64FX is unique in that it will be the first processor to deliver both HBM and Arm Scalable Vector Extensions (SVE) support.
The Cray supercomputer powered by Fujitsu A64FX will be available through Cray to customers in mid-2020.