Hot Chips 33 Program: Alder Lake, Sapphire Rapids, Zen 3, Next-Gen Z, Neoverse N2, And Many More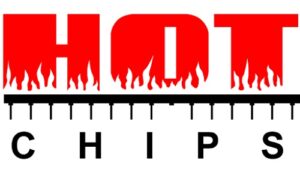 The IEEE Symposium on High-Performance Chips Program Committee unveiled today the program for its Hot Chips 33 conference. Due to the ongoing COVID-19 pandemic, the conference will remain in virtual form and be held from Sunday, August 22 to Tuesday, August 24, 2021. The conference comprises three days – Tutorials on the first day followed by two days of technical sessions.
Tutorials
Sunday, August 22 is dedicated to tutorials. There are two tutorials, one focusing on machine learning performance while the other one discusses advanced packaging.
Tutorial 1: ML Performance and Real World Applications
Machine learning is a rich, varied, and rapidly evolving field. This tutorial will explore the applications, performance characteristics, and key challenges of many different unique workloads across training and inference. In particular, we will focus on hardware/software co-optimization for the industry-standard MLPerf™ benchmarks and selected applications and considerations at prominent cloud players.
Tutorial 2: Advanced Packaging
This tutorial will discuss advanced packaging technologies that enable performance and density improvements. Descriptions of the technologies and how they are used in cutting edge applications will be made by industry leaders in packaging and chip design.
Conference Day 1
Technical sessions Day 1 start on Monday, August 23. Day 1 features 4 categories – Industry CPUs, Academic Spinout Chips, Infrastructure and Data Processors, and Technology Solutions. Additionally, there are two keynotes from Skydio and Synopsys.
CPUs
AMD
AMD Next Generation "Zen 3" Core
Intel
Intel Alder Lake CPU Architectures
Next-Gen Intel Xeon CPU – Sapphire Rapids
IBM
The >5GHz next generation IBM Z processor chip
Academic Spinout Chips
UW–Madison
Mozart: Designing for Software Maturity and the Next Paradigm for Chip Architectures
UMich
Morpheus II: A RISC-V Security Extension for Protecting Vulnerable Software and Hardware
Infrastructure and Data Processors
ARM
Arm Neoverse N2: Arm's second-generation high performance infrastructure CPUs and system products
Intel
Intel's Hyperscale-Ready SmartNIC for Infrastructure Processing
NVIDIA
NVIDIA DATA Center Processing Unit (DPU) Architecture
Enabling Technologies
EdgeQ
Architecting an Open RISC-V 5G and AI SoC for Next Generation 5G Open Radio Access Network
Infineon
Heterogeneous computing to enable the highest level of safety in automotive systems
Samsung
Aquabolt-XL: Samsung HBM2-PIM with in-memory processing for machine learning accelerators
Conference Day 2
Technical sessions Day 2 start on Monday, August 23. Day 2 includes presentations from 4 additional categories – ML Inference for the Cloud, ML and Computation Platforms, Graphics and Video, and New Technologies. There is also an additional keynote by Dimitri Kusnezov, Deputy Under Secretary for AI and Technology, Department of Energy.
ML Inference for the Cloud
Enflame
AI Compute Chip from Enflame
Esperanto
Accelerating ML Recommendation with over a Thousand RISC-V/Tensor Processors on Esperanto's ET-SoC-1 Chip
Qualcomm
Qualcomm Cloud AI 100: 12 TOPs/W Scalable, High Performance and Low Latency Deep Learning Inference Accelerator
ML and Computation Platforms
Cerebras
The Multi-Million Core, Multi-Wafer AI Cluster
D.E. Shaw Research
The Anton 3 ASIC: a Fire-Breathing Monster for Molecular Dynamics Simulations
Graphcore
Graphcore Colossus Mk2 IPU
SambaNova
SambaNova SN10 RDU: Accelerating Software 2.0 with Dataflow
Graphics and Video
AMD
AMD RDNA(TM) 2 Graphics Architecture
Google
Google's Video Coding Unit (VCU) Accelerator
Intel
Intel's Ponte Vecchio GPU Architecture
Xilinx
Xilinx 7nm Edge Processors
New Technologies
IonQ
The IonQ Trapped Ion Quantum Computer Architecture
Kagawa University
New Value Creation by Nano-Tactile Sensor Chip Exceeding our Fingertip Discrimination Ability
Mojo Vision
Mojo Lens – AR Contact Lenses for Real People
Samsung
World Largest Mobile Image Sensor with All Directional Phase Detection Auto Focus Function
Hot Chips 33 registration is open. Since the conference is virtual, registration fees are extremely reasonable ($125 for non-IEEE members and $50 for non-IEEE student members) and – as always – WikiChip encourages anyone interested to attend the conference as the presentations are always well-made and interesting. Registration can be done via the Hot Chips website here.