Samsung 2nd gen 10nm enters HVM, S3 fab ready for primetime
Samsung has announced that its foundry business has commenced mass production of its second generation 10-nanometer FinFET process technology.
10LPP
Samsung began production of its first-generation 10nm 10LPE (Low Power Early) in October 2016 and had announced their second generation 10nm enhancement in March of this year. Qualification for 2nd gen 10nm was completed back in April. Today the company reported that its 2nd gen 10nm LPP (Low Power Plus) has entered mass production and they expect utilizing devices to show up in the consumer market by early 2018. This includes Samsung's own Exynos 9810 which was recently unveiled.
10LPP is an enhanced version of their original 10LPE which is reported to deliver up to 10% higher performance or up to 15% low power consumption compared to their first generation 10LPE. 10LPP also reduces turn-around time from development to mass production and is expected to provide significantly higher initial manufacturing yield.
10LPU & 8LPP
Looking into the future, Samsung plans a follow-up enhancement of 10LPP called 10LPU (10nm Low Power Ultimate) which is reported to provide a small bump in density. Additionally, Samsung plans a final node called 8LPP (Low Power Plus) which is a further shrink of the BEOL aimed at area reduction while providing easier migration from earlier 10nm nodes. 8LPP is reported to provide up to 10% lower power consumption with up to 10% area reduction. Note that the increase in density will be coming from a narrower metal pitch, though the exact numbers are still unknown. Samsung's 8LPP is expected to be the company's last DUV-based node; 7nm and follow-up nodes will be using EUV for the critical layers.

S3-Line
In addition to the 10LPP announcement, Samsung also announced that its state-of-the-art fab, S3-Line, in Hwaseong South Korea is ready to ramp up production. The 300mm fab was designed to produce 10nm and below technologies including their planned 7nm process which will be using EUV for the first time.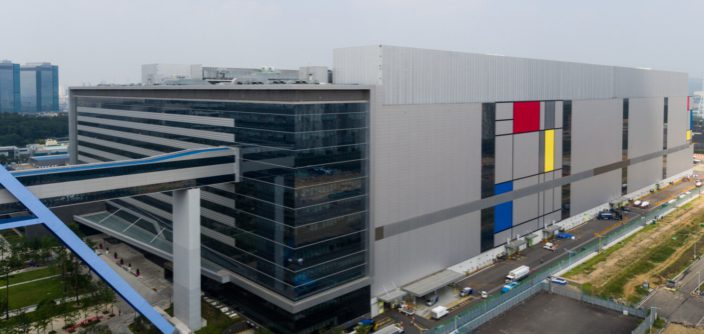 Last month, Business Korea reported that Samsung has made a purchase of 10 EUV lithography tools from ASML for $176.52M each. The company has confirmed that 7nm is still on track with plans for initial production of 7LPP with EUV in the second half of 2018.