IEDM 2017: AMD's grand vision for the future of HPC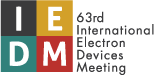 Earlier this week talent from around the world made the journey to San Francisco for the 63rd IEEE International Electron Devices Meeting (IEDM) – "world's preeminent forum for reporting technological breakthroughs in the areas of semiconductor and electron device technology, design, manufacturing, physics, and modeling".
25 years ago, then a grad student at MIT, Lisa Su presented a paper that consequently won her the 1992 IEEE IEDM Best Student Paper Award. This year Dr. Lisa Su, now AMD's president and CEO, was back for a very different reason – presenting her grand vision for the future of the semiconductor industry from the perspective of high-performance computing. In her opening speech Su highlighted historical trends, current directions and challenges, challenges AMD faced and the multi-chiplet approach they are using to overcome some of those issues, and finally future directions for the high-performance semiconductor market.
The past 25 years
Looking back to 1992, Su pointed out a number of products that defined the era including an IBM computer, a Nintendo Game Boy, a typical server rack, and a Cray supercomputer.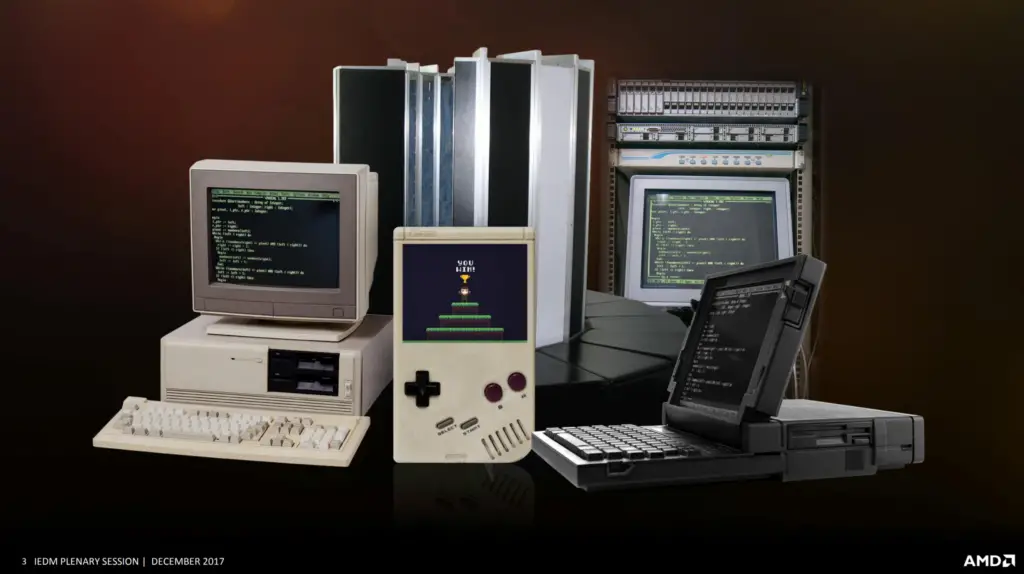 The Cray supercomputer shown was a state-of-the-art at the time. Ranked 9th most powerful in the world, the system was capable of 15 gigaFLOPS of performance.
Now flash forward to 2017. Su showcased products based on AMD's technology launched in the last year or so including the latest game consoles such as Sony PlayStation 4 and the XBox One and various Zen-based PCs. Su pointed out that compared to the 15 GFLOPS that the Cray supercomputer was capable of, those game consoles deliver five to six teraflops of computing power in about $500 in a considerably smaller form factor.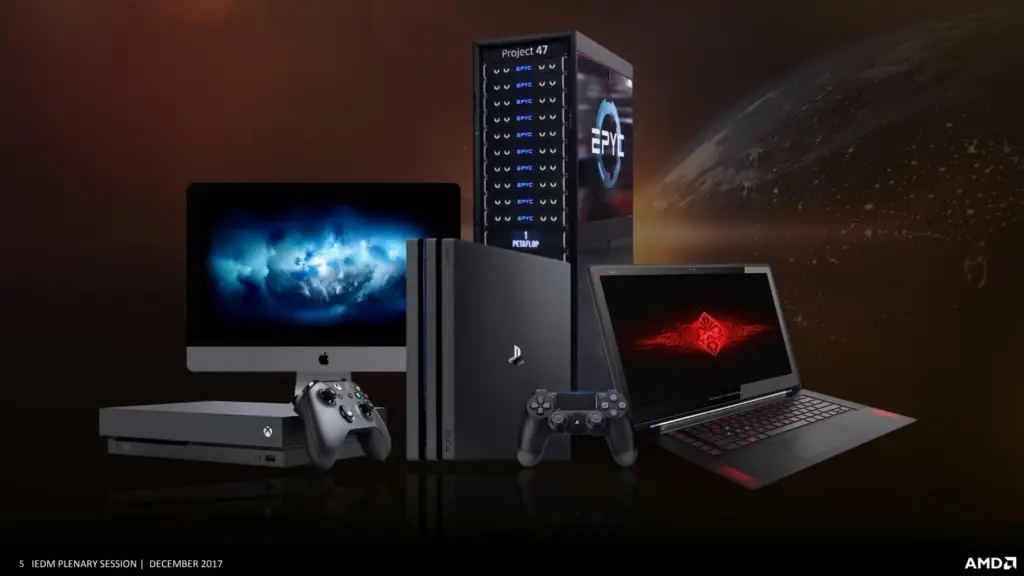 Su noted that "we have made tremendous progress and much of that is due to Moore's Law". Adding "but we also see that there is opportunity to go much much further". One such example is shown in the slide above – Project 47 – a single rack utilizing AMD's Radeon and EPYC server microprocessors to deliver 1 petaFLOPS of processing power in a highly dense form factor.
New Opportunities
The PC market faced a decline but has recently showed signs of stability, Su said "even today, we ship 250 to 275 million units of PCs a year". The smartphone market is also showing signs of saturation, but AMD believes the next trend for consumers is immersive devices and ubiquitous computing.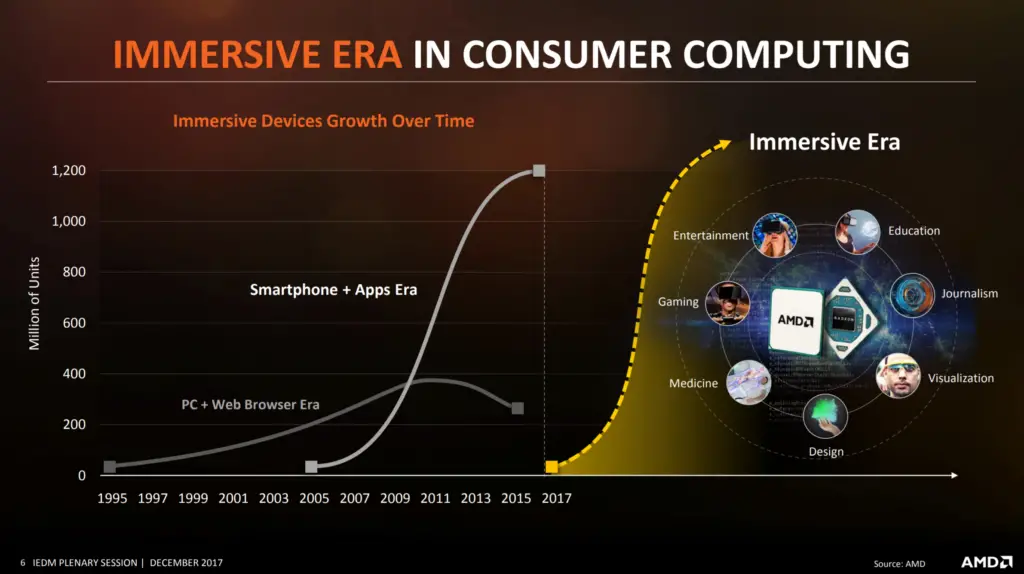 Su explained that AMD's current focus is driven by this predicted future growth. In particular, AMD sees new opportunities in two key areas – on the consumer side where they expect new devices that will generate great amount of data and on the data center side which will have to interpret it.
For the first area of focus, "on the consumer side, is demand for better experiences. Our goal is to make computing ever more easy to use through technologies such as voice recognition, gesture recognition, facial recognition, super high-resolution displays, and virtual- and augmented- realities to change the way we educate and engineer designs. All of those to give us better personal experiences." Su said.
Driven by the consumer, the second key growth area is the data center: "with 10s of billions of devices, there is incredible demand for more compute in the data center. This is with the idea that each of us are creating exabytes worth of data every day and somebody needs to analyze it, somebody needs to store it, and somebody needs to make sense of it which is why machine learning and deep learning are such important applications these days."
Su hopes to bring all of those advances in technology together to solve some of the world's toughest problems such as climate modeling, energy solutions, and many other systems and modeling. "I think the main message here is as much as we have done, there is incredible demand for more computing as we move forward," she noted.