Intel Discloses 9th Gen Core, Refreshes Core X, And Reintroduces STIM
On Monday, Intel held an event in New York where they announced their fall desktop lineup. Three separate major announcements were made.
Initial 9th Generation processors
Core X series refresh processors
28-core Workstation processor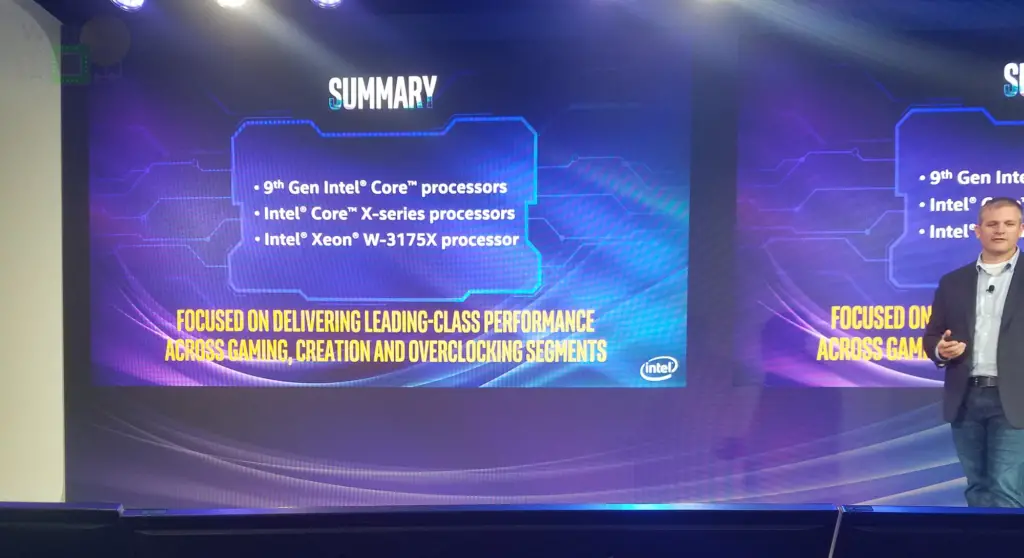 9th Gen Core
The main announcement was the introduction of their 9th Gen Core processors.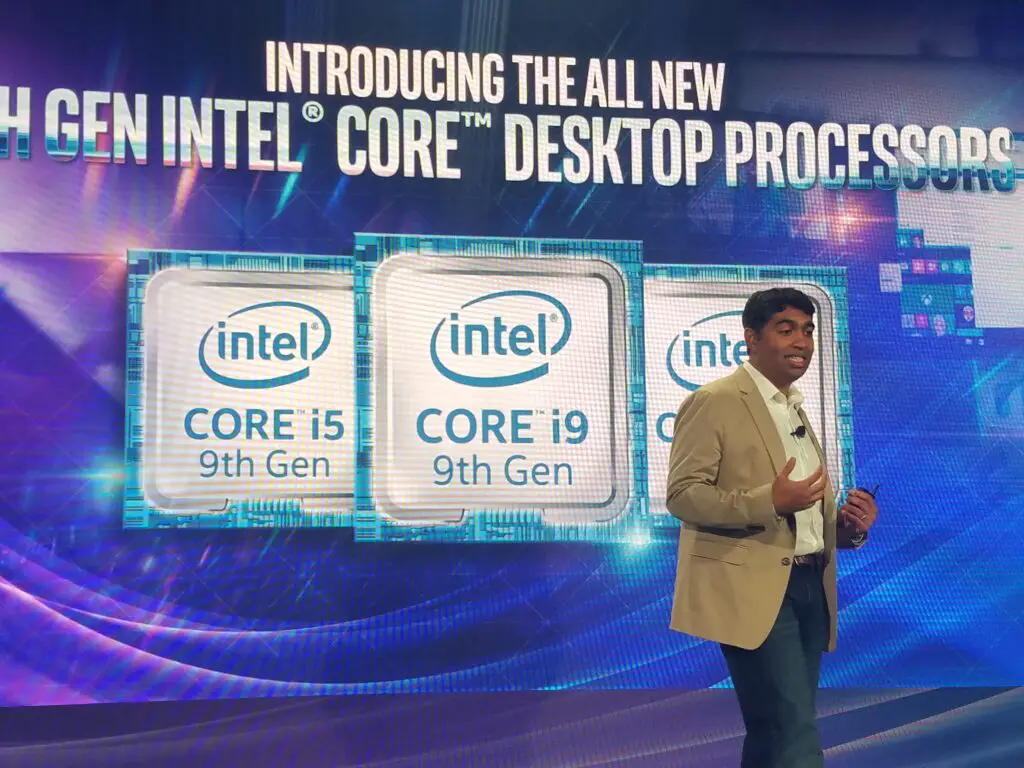 Their new 9th Gen desktop processors are based on the same Coffee Lake microarchitecture as their 8th Gen Core and are fabricated on Intel's 3rd generation enhanced 14nm++ process. The big news is the addition of two new cores for a total of eight, better aligning their desktop lineup against the Ryzen series from AMD.
Intel is in an unusual predicament. Difficulties in ramping their 10 nm process which has resulted in a torrent of delays coupled with the strongest competition the x86 market has seen since the Opteron heydays have caught them between a rock and a hard place. Despite the quandary, Intel has managed to find a way to move forward.
When the Core i7-7700K was introduced back in January 2017, it marked the 7th generation Core and 7 years of quad-core i7 processors. The single monolithic quad-core dies came with the introduction of Nehalem.

The system architecture we have come to enjoy over the last decade started with Sandy Bridge which brought the ring interconnect over to the mainstream processors. Forming a highly integrated system on a chip, Sandy Bridge brought together the CPU cores, GPU, and System Agent.

Although the core microarchitecture underwent substantial enhancements throughout the years, the mainstream quad-core system design carried all the way to Kaby Lake with the introduction of the Core i7-7700K.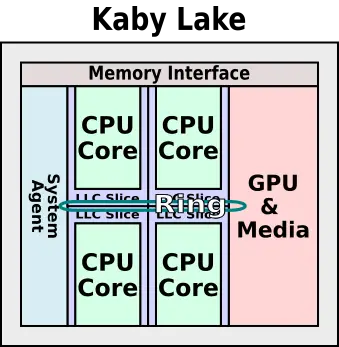 The Core i7-7700K reigned just eight months until being dethroned by the Core i7-8700K, a Coffee Lake-based part. With the introduction of Coffee Lake, Intel increased the core count for their mainstream processors to six.


The key to the scalability of Intel's design is the ring interconnect which was first introduced with Sandy Bridge and has been furthered enhanced throughout the past few generations. The fabric maintains memory coherency between all connected agents. It spans the cores, the system agent, as well as the Gen 9.5 graphics processor. The two new cores were introduced through the addition of a core pair, along with a pair of ring agents which were attached to the ring interconnect.


On Monday, Intel introduced the latest high-end Core i7 model, the Core i7-9700K, along with a new mainstream flagship processor, the Core i9-9900K. Both models are based on a refresh of Coffee Lake, sporting eight cores, and are manufactured on Intel's 3rd generation enhanced 14nm++ process.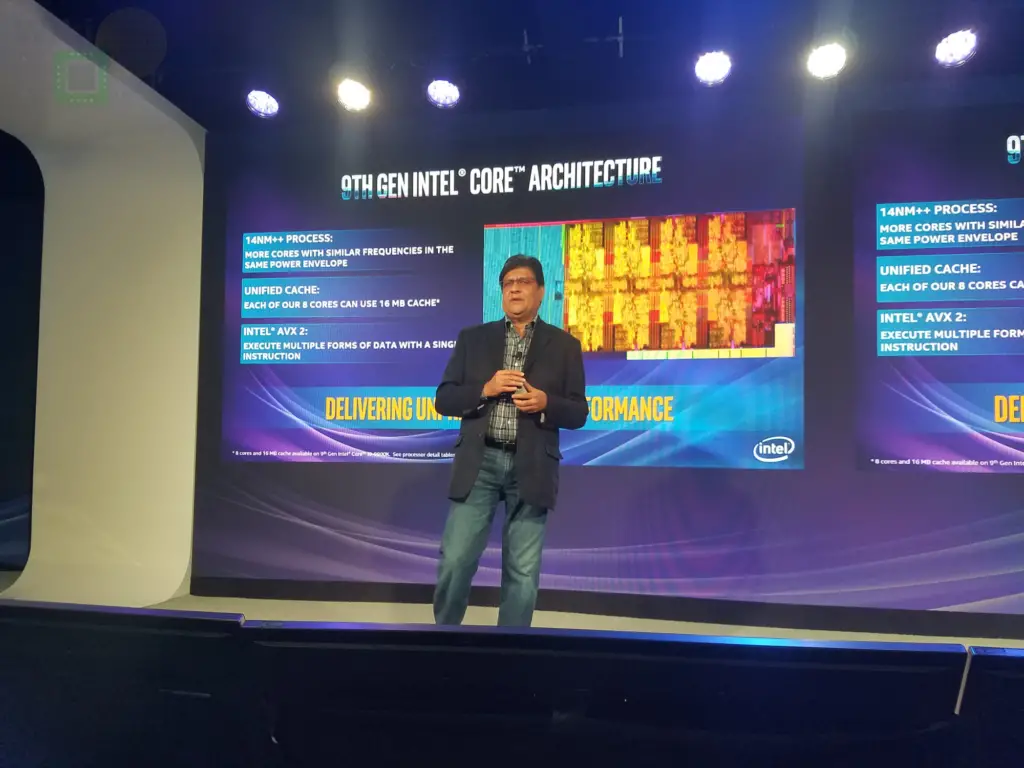 Intel continues with their ring interconnect for their client processors, including those new eight-core parts. Two cores, along with their L3 cache slices and ring interconnect agent, were added. This is different from the Skylake-SP and Cascade Lake server microarchitectures which use a mesh interconnect even for the eight core Core X parts.


Roughly speaking, every pair of cores, L3 cache slices, and ring interconnect agents are 25 mm² on their 14 nm process. Traditionally, Intel maintained a faithful cell-level density increase of roughly 2x from node to node. With their 14 nm node, this was increased to over 2.3x.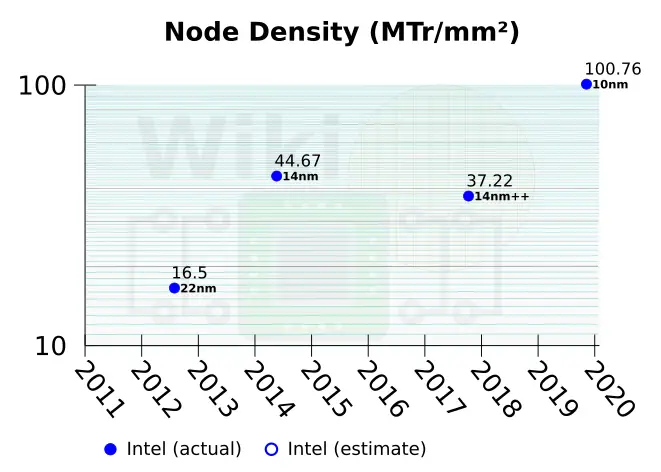 At 123 mm², the quad-core Kaby Lake processors are by far Intel's smallest desktop quad-core dies. It's worth pointing out that even after doubling the number of cores, the die is around 174 mm². This makes the eight-core Core i9-9900K smaller than the 22-nanometer quad-core Haswell parts.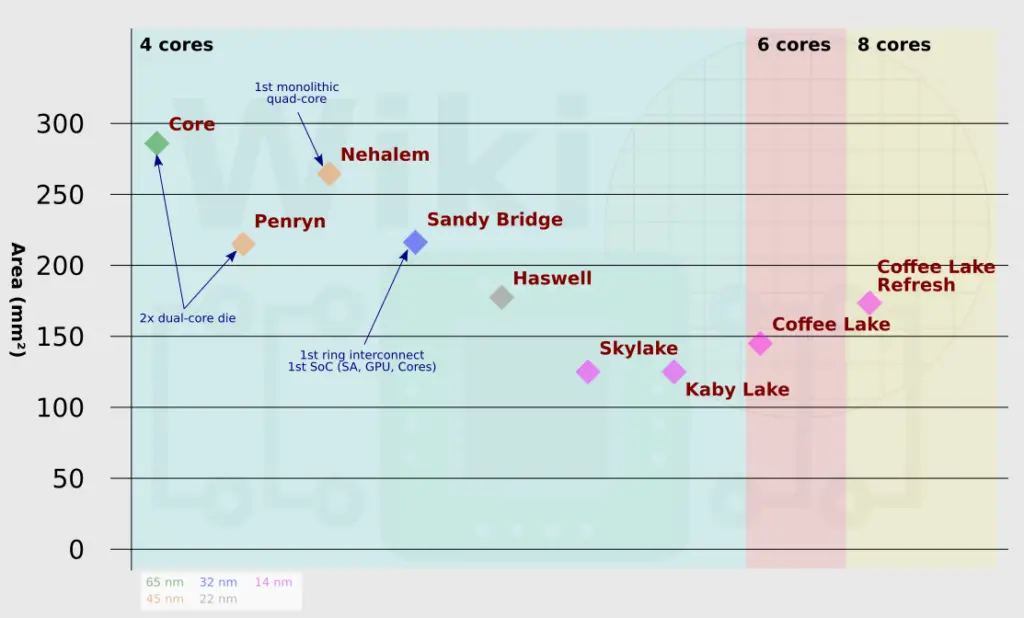 9th Gen SKUs
Three new 9th Gen processors were announced. Those processors are already available for pre-order today and will begin shipping October 19th. It's worth noting that the review embargo for those SKUs is also October 19th at 9 AM Eastern Time. Although we do not review products on WikiChip, we encourage people to check out those reviews to make a more informed purchasing decision.
9th Generation Core Processors
Model
Price
C/T
Base
Turbo
TDP
L3$
i9-9900K
$499
8 / 16
3.6 GHz
5.0 GHz
95 W
16 MiB
i7-9700K
$385
8 / 8
3.6 GHz
4.9 GHz
95 W
12 MiB
i5-9600K
$263
6 / 6
3.7 GHz
4.6 GHz
95 W
9 MiB
Both the new i7 and i9 have eight cores, however, Intel has dropped hyperthreading support from the i7. The L3 caches on Coffee Lake can be fused in 4-way increments (for a granularity of 512 KiB). On parts with disabled SMT, a single 4-way is fused off, producing 1.5 MiB/core. For this reason, the i9 has 16 MiB of L3 while the i7 only has 12 MiB. As with 8th gen processors, memory support remains the same: up to dual-channel DDR4-2666. A quick reminder that the TDP provided is the power limit 1 (PL1). Turbo will exceed this. Although we were not able to directly confirm this with Intel, a while back we heard a PL2 of 210 W from an OEM.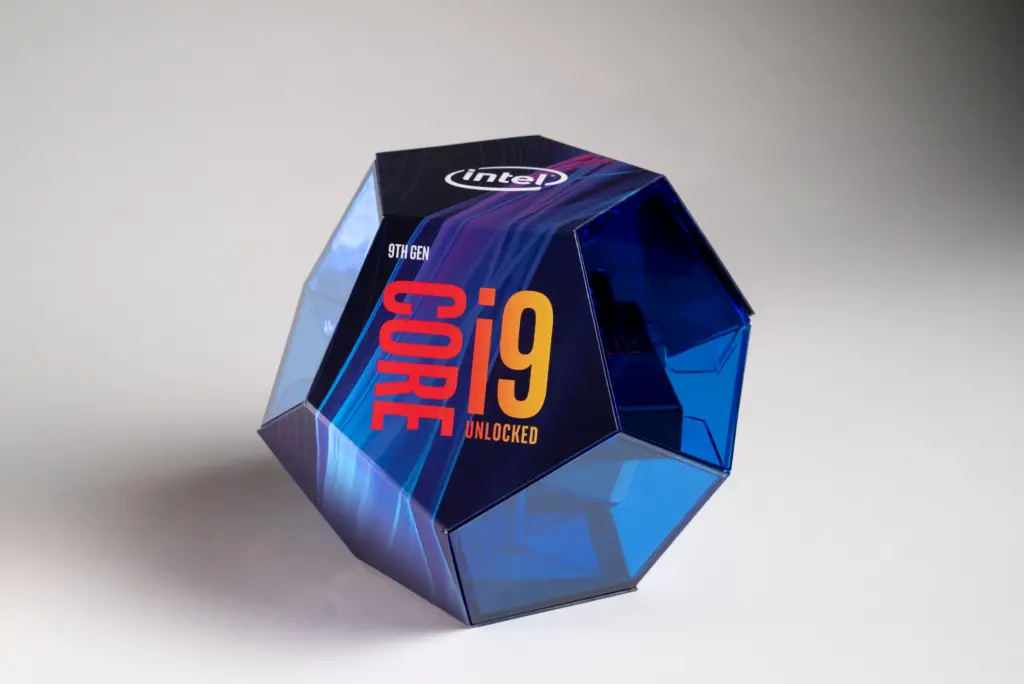 Below is the per-core turbo frequencies for those chips. One thing to point out is that the 5 GHz turbo on the 9900K spans two active cores instead of just one like the 8086K which should enable more opportunities for the processor to reach this frequency at stock clocks.
9th Generation Core Processors Turbos (in bins)
Model
Base
1
2
3
4
5
6
7
8
i9-9900K
35
50
50
48
48
47
47
47
47
i7-9700K
36
49
48
47
47
46
46
46
46
i5-9600K
37
46
45
44
44
43
43
7th/8th Generation Top Core i7 Processors Turbos (in bins)
i7-8700K
37
47
46
45
44
44
43
i7-7700K
42
45
44
44
44
Hardware Security
With the new die is a new set of masks, allowing Intel to introduce hardware-based security mitigations. The three new processors have the following speculative side channel vulnerabilities protections:
9th Gen Core Spectre and Meltdown Protections
Variant
Name
Protection
Variant 2
Branch Target Injection
Microcode + Software
Variant 3
Rogue Data Cache Load
Hardware
Variant 3a
Rogue System Register Read
Microcode
Variant 4
Speculative Store Bypass
Microcode + Software
L1TF
L1 Terminal Fault
Hardware