Intel Announces a 5 GHz Core i7-8086K, Launches on the 40th Anniversary of the 8086
Earlier today at Computex 2018, Intel announced that they are introducing a limited edition 8th-Gen Core i7-8086K processor in honor of the 40th anniversary of Intel's x86 architecture. The Core i7-8086K is a limited edition processor that will be available for purchase beginning on June 8, 2018 at 12:01 am PDT – on the actual anniversary date of the first Intel 8086 processor.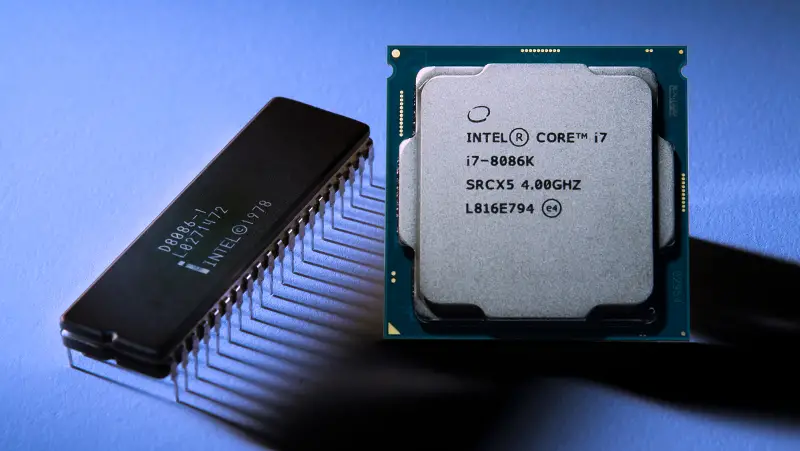 i7-8086K
As you can imagine, the i7-8086K is a top-binned Coffee Lake part with almost identical specs to the i7-8700K. Intel bumped the base and turbo frequency of the i7-8086K by exactly 300 MHz and got rid of the business-oriented features (vPro and Stable Image). In addition to being a limited edition anniversary chip, the i7-8086K is also currently fastest gaming chip on the market
Model Comparison
Model
i7-8700K
i7-8086K
8086
Introduction
October 5, 2017
June 8, 2018
June 8, 1978
Base Frequency
3,700 MHz
4,000 MHz
5 MHz
Turbo Frequency
4,700 MHz
5,000 MHz
TDP
95 W
95 W
1 W (Power)
Max Memory
64 GiB
64 GiB
1 MiB
GPU
UHD Graphics 630
350 MHz – 1.20 GHz
UHD Graphics 630
350 MHz – 1.20 GHz
–
Transistors
~3.25B
~3.25B
29,000
Word Size
64 bit
64 bit
16 bit
Package
FCLGA-1151
FCLGA-1151
CDIP-40
Process
14 nm
14 nm
3 µm
Tech
P1272, CMOS
P1272, CMOS
HMOS-I, nMOS
Die
149 mm²
149 mm²
32.9 mm²
Die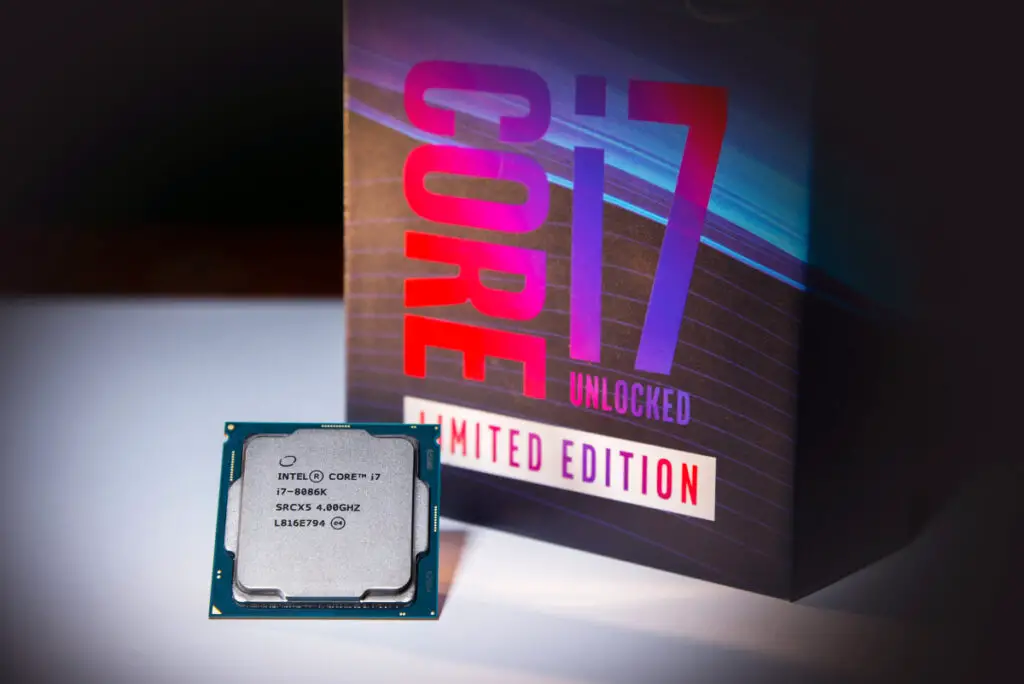 Great minds think alike?
Earlier this year we tweeted out an idea for this very SKU, and we are happy to see that Intel approved it!
Anyone from #Intel, please pitch this SKU to management! 🤞

Launch Date: June 8, 2018
SKU: "Intel Core i7-8086K 40th Anniversary Edition"
Specs: 8th Gen (CFL), 6C/12T, 5 GHz Turbo, unlocked.

— David Schor (@david_schor) January 18, 2018
We do want to point out that everything in that tweet was actually carefully thought out. We mentioned a release date of "June 8, 2018" not only because that is the actual anniversary date, but it also happens to coincide with Computex 2018, making it an excellent event choice for this sort of announcement. The SKU "i7-8086K" was chosen not only because of the '8086' name but also because Intel's Coffee Lake is their 8th Generation Core series, making it fit seamlessly into their existing naming scheme. The 5 GHz turbo was also carefully selected for three entirely different reasons: 1) 5 GHz meant the chip is exactly x1000 times faster than the original 8086, 2) at 5 GHz, it would be the fastest Intel chip ever made and tie as the fastest PC processor ever produced (tie with the FX-9590), and 3) From a pragmatic point of view, based on silicon lottery's stats, we know that 5 GHz is readily achievable for many of their binned chips meaning Intel should be able to produce such product (albeit it's likely binned higher).