TSMC Announces 6-Nanometer Process
Last week TSMC provided an update on their 5-nanometer node which has entered risk production. Today, TSMC is unveiling the addition of a new 6-nanometer process.
6-nanometer
The new 6-nanometer node is said to leverage their new extreme ultraviolet (EUV) lithography expertise they have gained from their 7nm+ process technology which is currently in risk production. Compared to their normal (DUV) 7-nanometer node, TSMC is reporting an 18% higher logic density improvement while maintaining full design rule compatibility. Doing so offers a simple and straightforward migration path for customers looking for better PPA with limited resources. In other words, 6nm appears to be a cost-sensitive optimized derivative of their 7nm node. By our estimates, TSMC 6-nanometer node has a density of 114.2 MTr/mm².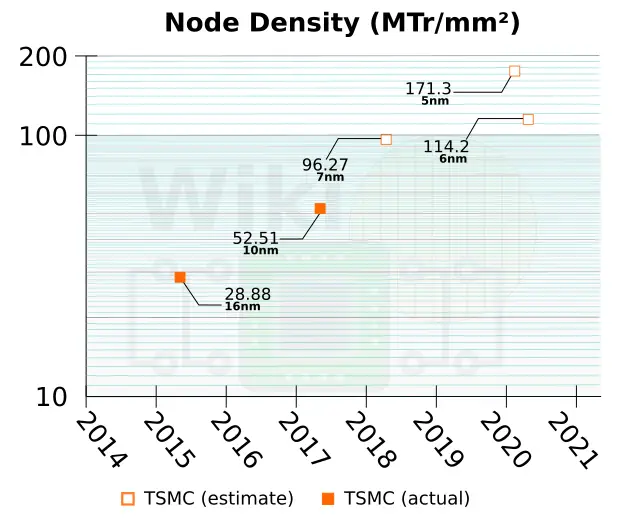 Estimated Design Rules For 6 nm
7 nm
6 nm
5 nm
CPP
54 nm
54 nm
48 nm
MMP
40 nm
40 nm
30 nm
Density
96.27 MTr/mm²
114.2 MTr/mm²
171.3 MTr/mm²
The details of the node remain vague for now. We expect to hear more about their roadmap at the upcoming TSMC Technology Symposium which will be held next week in Santa Clara.
TSMC expects 6-nanometer to enter risk production in the first quarter of next year.