ASML Starts NXE:3400C Shipment, But Supply Constraints Loom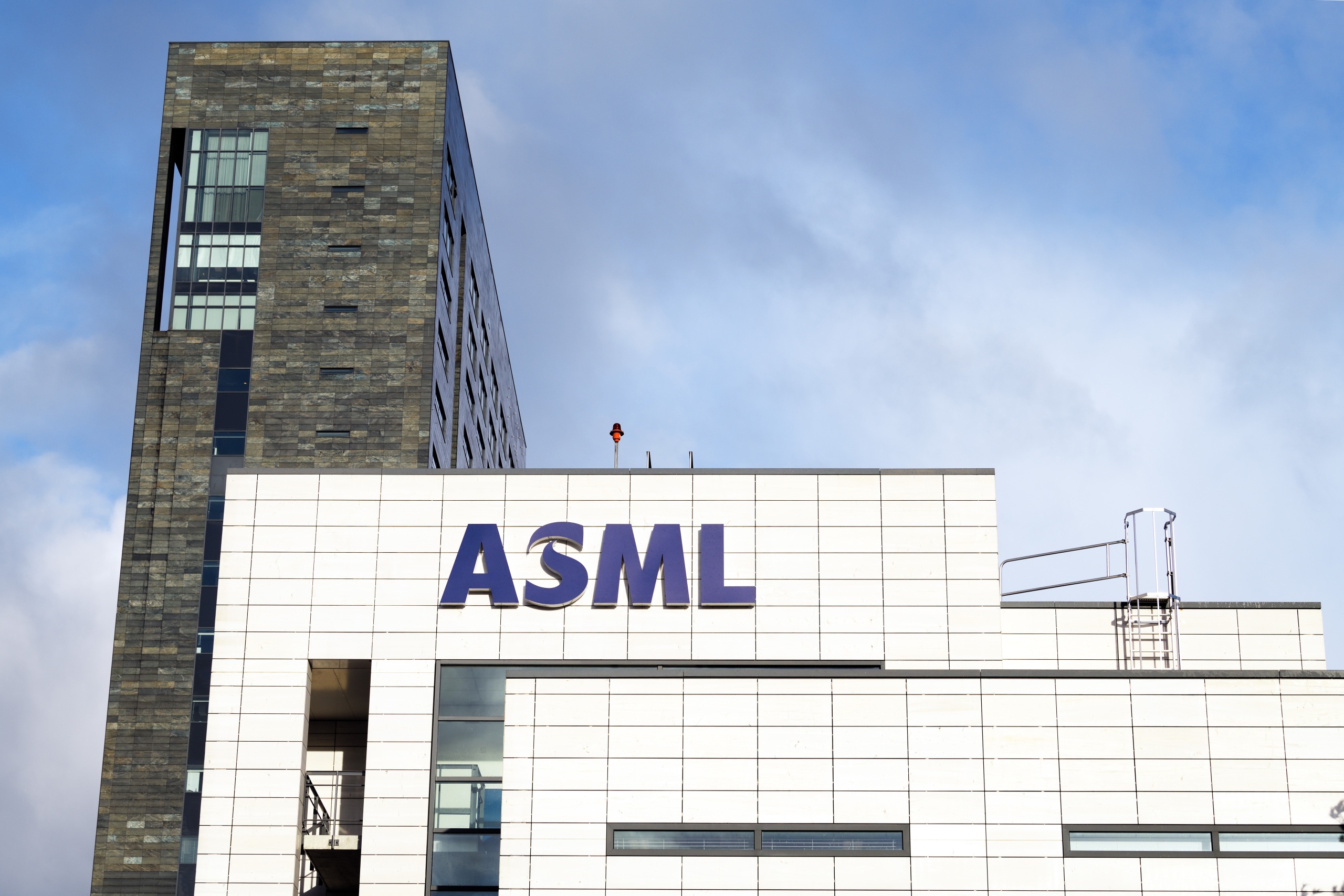 ASML held its third-quarter earnings call yesterday. The company reported a net system sale of €2.3 billion with 79% being logic, demonstrating the current industry strength of the logic market. Memory is still in digestion phases. On the EUV side, ASML had a total system sale of €743 million from 7 EUV systems that were shipped in Q3. This works out to $117.5M per EUV machine.
Confidence Grows As NXE:3400C Ships
The big news from ASML Q3 report is the shipment of the first NXE:3400C systems. We consider the 3400C to be the first fully HVM-oriented systems. Though they do not bring substantial changes over the 3400B, the new systems improves the maintenance and uptime through a new modular vessel designed to speed up the swapping of the collector and the way the tin canister can be refilled.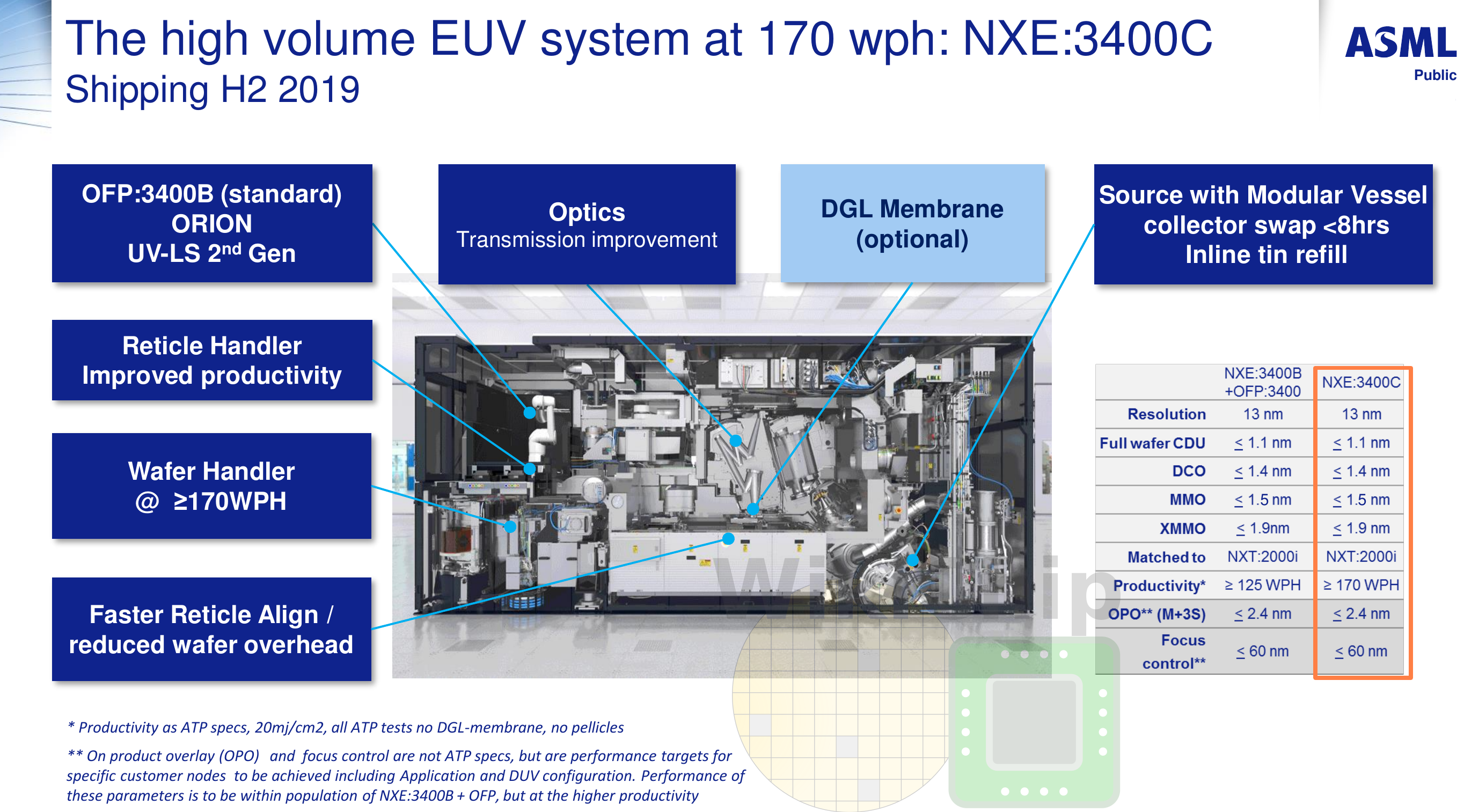 ---
See SEMICON West 2019: ASML EUV Update for more info.
---
ASML shipped a total of seven systems this quarter. Three of those systems are the NXE:3400C. Next quarter, ASML will ship 6 more NXE:3400C systems and just 2 NXE:3400B systems. Next year, all shipped systems will be the NXE:3400C. By our analysis, by the end of this year there should be 45 NXE:3400B and another 9 NXE:3400C systems in the field.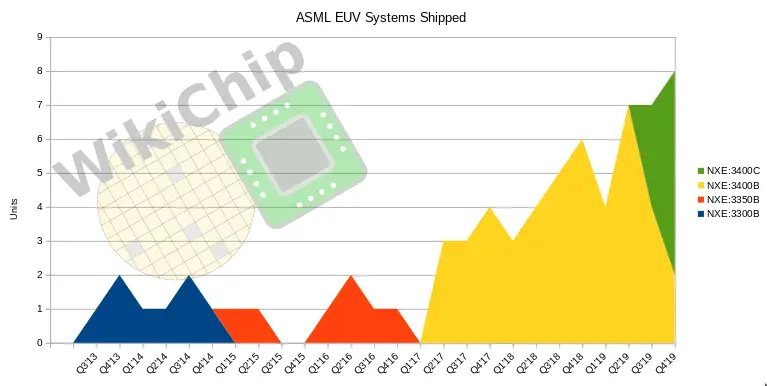 Delivery Falls Behind As EUV Orders Pileup
Q3 systems bookings came in at €5.1 billion mainly driven by EUV where they received orders amounting to 23 systems from both logic and memory. This is the highest amount of units ordered in a single quarter ever and is more than double the prior highest quarter. By the way, ASML confirmed that a large portion of those 23 systems are for memory rather than logic.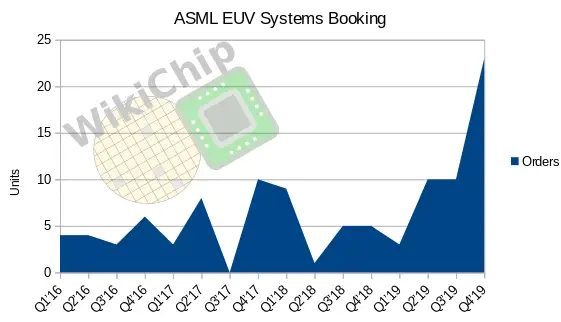 This brings us to a troubling observation – orders are piling up and ASML is falling behind on deliverable. In fact, for the 4th quarter, ASML expects net sales to be €3.9 billion which includes about €950 million from 8 planned EUV shipments. ASML had originally planned 12 EUV systems for Q4. In its recent earnings call, the company adjusted its outlook, expecting net sale of €3.9 billion which includes €950 million from 8 planned EUV shipments. The sharp reduction in shipment is attributed to temporary supply constraints on the NXE:3400C ramp. The four additional systems have are now planned for early 2020 instead. Of the 30 planned EUV systems, only 26 will ship this year. While it's a good progress compared to the 18 that were made last year, with all three leading-edge logic manufacturers and the DRAM makers making large orders, the backlog is growing significantly. By our own analysis, ASML is closing in on a backlog of 50 machines. As early as this year, ASML said it is confident in hitting the production of 33 machines for next year, however at the recent earnings call, this has already been adjusted down by a machine. The company now expects to ship 35 machines which include the 4 machines from 2019.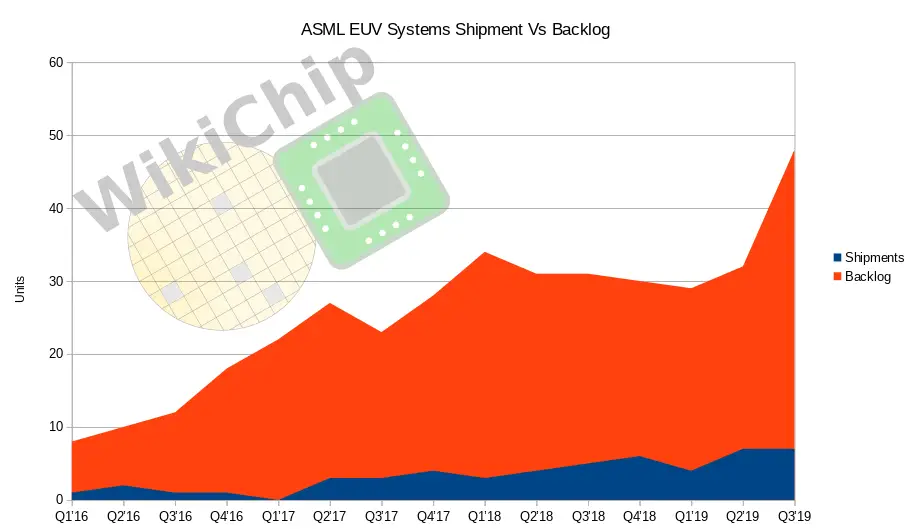 At the current production rate, orders placed in Q4 won't be fulfilled any earlier than mid-2021. It's currently unclear what impact, if any, the large backlog in EUV machines will have on foundry roadmaps.